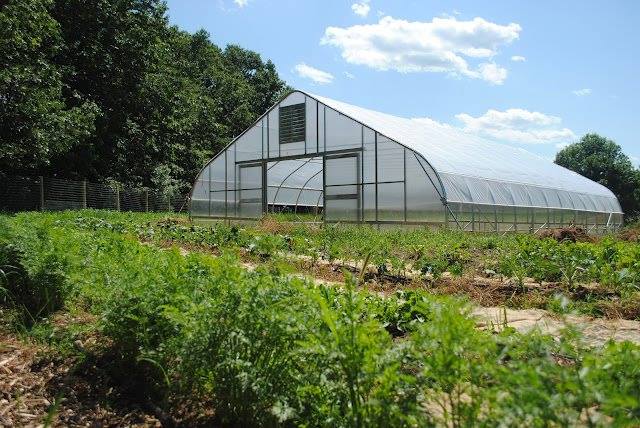 The Green Fund has only awarded summer internship funding to Long Lane Farm and WILD Wes student workers.
I haven't worked on campus before. How do I get set up?
If you haven't worked on campus before, you'll need to get set up in Payroll. Please visit the Human Resources office located at 212 College Street to complete the forms needed to be paid. You need to bring originals of either:
A valid/current passport OR

A picture ID AND a social security card OR birth certificate

You also need to set up direct deposit, so please bring your bank account number and bank routing number. If you have questions about the paperwork, call Payroll at 860-685-2670. Once you are set up in Payroll, you'll get information about who to send timesheets to and when these need to be submitted.
How do I get paid each week?
You will be paid hourly for your work each week. For 2019, pay is $11/hr. You are limited to the number of hours and weeks allotted by the Green Fund. Although you are paid by the Green Fund, payroll will go through Jen Kleindienst, Wesleyan's Sustainability Director, within the department of Finance and Administration.
To simplify things, Jen has made a Google timesheet form. Save this link, since you will use the same link each week to submit timesheets. If you are unsure of anything in the timesheet form, please let Jen Kleindienst know.
Payroll periods run Monday – Sunday each week. Timesheet forms are requested by Sunday evening each week but have a hard deadline of 8 AM Monday morning because of Wesleyan payroll deadlines. Payroll sheets received later than Monday at 8:00 AM will not be processed except under extenuating circumstances, as late timesheets are not eligible for federal work study. It is your responsibility to submit your hours promptly so that Jen can report them accurately to payroll. Failure by students to comply may result in termination of their employment
During weeks with a holiday (Memorial Day, Independence Day), the payroll deadline may change; Jen will send you an email to let you know the new deadline.
Contact Information
Jen Kleindienst, Sustainability Director
860-685-3242
Hours: M-F 8:30-5 (please call or email first)
If Jen is out of the office for an extended period and you have a question about payroll, contact Christine Daniels (cdaniels@wesleyan.edu).