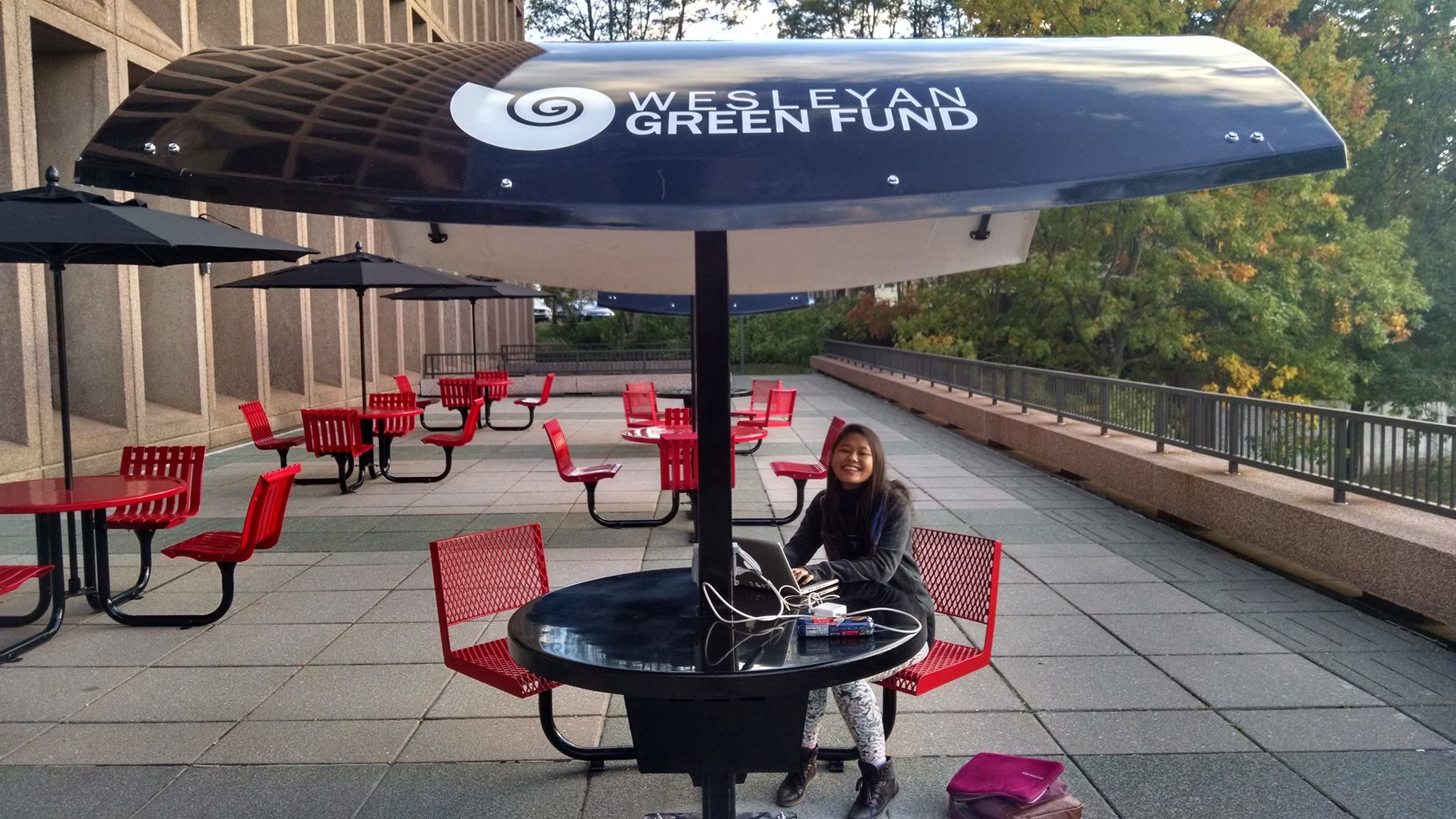 How Does Awarded Funding Work?
For a PDF Version, click here.
Where's My Money?
Once you've been awarded funding from the Green Fund, the money will be put in its own account, called a smartkey. Our Financial Manager will let you know your 10-digit smartkey number (ex: 112- 1113-_ _ _).
In most cases, the last 3 digits of your Green Fund smartkey will be the same as any associated SBC or income smartkeys you already have, unless this is a one-time project. You will not be able to withdraw directly from this smartkey, but can access it through the channels below.
You can check to see how much money is in this smartkey (as well as any money for SBC or income accounts) if you are your group's financial contact in OrgSync. This only applies to student groups, not one-time project funding.
How Do I Spend My Awarded Funding?
You have three options for making your purchase(s):
Paying with a Wesleyan credit card

Paying an individual, organization, or business directly

Personal reimbursement for your purchase
Regardless of which option you pursue, you will need to know your smartkey number.
Note: Wesleyan is a tax-exempt institution, so you do not need to pay tax on most purchases (you do have to pay tax on any meals or lodging). Contact Jen Kleindienst to get a copy of Wesleyan's tax exempt form, which you can show in a store or to a vendor to make a tax exempt purchase.
Wesleyan Credit Card (1st Choice)
To use a Wesleyan credit card, contact Jen Kleindienst. You will need to know the following information:
How much money you have in your smartkey (check in OrgSync if a student group or ask Jen Kleindienst)

The individual/business/organization you wish to purchase from

Phone numbers and/or web addresses where purchases will be made

The exact products and quantities you wish to buy

The approximate cost of the purchase

Where/to whom you would like the purchase delivered

If your email address is used in the purchase transaction, you will need to email Jen all invoices and/or receipts related to your purchase.
Paying an Individual/Organization/Business Directly (2nd Choice)
If you have purchased something from an individual, business, or organization that does not accept credit card payments, a business that frequently works with Wesleyan (ex: Paladin Press, Ballek's Nursery), are paying a speaker honorarium, or are paying for an item or service that costs a large amount of money, you will need to have the recipient set up to be paid via check or direct deposit.
If the recipient being paid is a Wesleyan student or employee, they are already set up in the Wesleyan financial system. If the recipient is an alumni or an external individual/organization/business, they may not be in the financial system — please verify with Jen Kleindienst.
If the individual/organization/business is not in Wesleyan's financial system, they will need to fill out a W-9 tax form (W-8 if is a foreign party). Most businesses/organizations will have these already. In addition, they will need to provide the following information to Jen Kleindienst so that she can add the vendor into the financial system:
Business name and/or individual name (whichever is applicable)

Address (street, city, state, country, ZIP code)

Contact name

Contact phone number
If the individual/organization/business wishes to be paid electronically, they must fill out Wesleyan's W-9 form (slightly different from standard form) and submit a voided check (scanned is fine).
For all direct individual/organization/business payments, please request an invoice from the individual/business/organization (email is fine; no need for something "official" if it isn't available – the information can be on a Word document or Excel spreadsheet).The invoice will need to include the following:
Date of event/purchase

Name of person/organization to be reimbursed (should match what is on the forms above)

Address of person to be reimbursed (should also match)

What was purchased (ex: honorarium for xx speaking events, etc.)

Cost of what was purchased/amount of honorarium

Total (if more than one thing was charged)
Please bring all forms and invoices to Jen Kleindienst during business hours (or scan and send). Please contact her first so that she knows to expect receipts from you (do not just leave receipts in the office's mailbox without notice).
Personal Reimbursement (3rd Choice)
Personal reimbursements should be limited as much as possible. If you have already purchased an item with your own money, however, and need to be reimbursed, please bring all itemized receipts to Jen Kleindienst during normal business hours. If you do not have the associated itemized receipts, you cannot be reimbursed (ex: a credit card receipt from Mondo with a total charge isn't enough — needs to show you bought 3 pizzas, etc.).
Please write the name of the person to be reimbursed and your smartkey number (3 digits) on the top of the receipt. If you purchased something online, forward the receipts to Jen Kleindienst (still include name/smartkey information).
Contact Information
Jen Kleindienst, Sustainability Director
860-685-3242
Hours: M-F 8:30-5 (call or email first, as she is often out and about on campus)
If Jen is out of the office for an extended period and the matter is urgent, please email finance@wesleyan.edu.